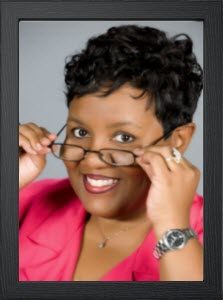 Award Winning Internet Business Consultant and Executive Assistant to Authors and Speakers!
I'm Regina, glad to "virtually" meet YOU!
I have a sizzling desire to help, teach, and support others in business.  Ah, with one little stipulation 'tho ~ I can only help those with a desire to WIN! Hence, patience and commitment are required.
I know you're not really interested in everything about me because, after all, you're here to learn, support, collaborate, network, and succeed as a virtual assistant right?
I know… I'll keep it short 😉
Experience in computers and software, along with a background in Information Technology, created a HUGE desire to dive onto the Internet in 1996.  I had a great job in Corporate America working in Procurement and Information Technology.
I have over 22 years experience (online & 14+ offline) as an e-commerce software Chief Operations Office, a business consultant, and executive virtual assistant successfully working with High Profile Speakers, Authors, Entrepreneurs, Business Owners, and Product Developers while displaying discretion and confidentiality.
My research and application have allowed me the opportunities to launch my own shopping cart software business, radio talk show, a partner at a Content Marketing website, hold a position as the former Radio Program Director, Co-Host & Consultant on CNN and CBS Radio.  I have also been fortunate to teach 1000's of business owners in the area of Internet Marketing, Direct Sales, Network Marketing and Offline Marketing.
As you can read, I've been around the block or two, or several.  With that said, if you're ready to learn, grow, and succeed in the industry of virtual assisting, you're in the right place at the right time.
"Success isn't about the money you make, it is about the difference you make in people's lives." – Michelle Obama
All the best,
Regina 🙂